We're expecting shipment any day now for the new line "
Paper Dolls Around the World
". Designed by us, printed by Blue Hill Fabrics (working under Andover).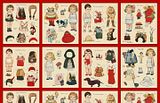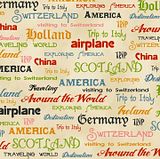 We are taking advance orders. If you would like to be notified when it arrives, just send us a quick email at:
siblingarts@yahoo.com
or
sheryl@sibling-arts.net
Visit our website to view the complete line.
We also received word of a NEW line of fabric!! It's been in the making for some time now, but will be ready for viewing at Quilt Mart in October. More details to be shared soon! It will be fantastic and
very
different! :)
Our new website is up and running! We are offering a wider variety of payment methods using secure Quickbooks Intuit processing or PayPal if you prefer. MANY more fabrics available!
www.sibling-arts.net